Nikki Malone – 26 DEC 2001 – 1 APR 2011
This is the very first picture I ever took of Nikki: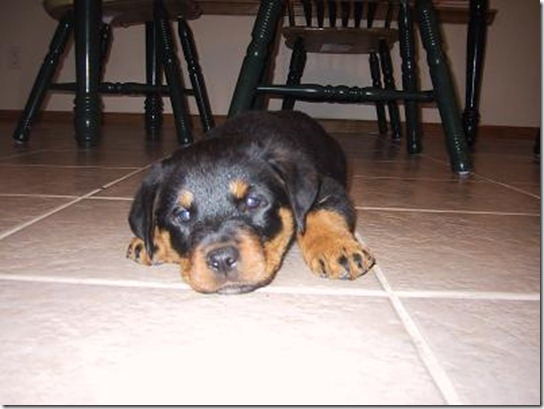 Ugh. I have no words that could possibly describe the heartache and anguish I feel at the moment, but it feels so wrong to cry over the loss of Nikki. She was so strong, and such a fighter, even when it was clear that the end was here.. Just before the final injection she licked both of our faces (and Dr. Pyne's) as if to say, "Hey, why are you so sad?"
Last night was a very bad night for Nikki. She couldn't get comfortable, and she was having a lot of trouble breathing.. She asked to go outside, and when I took her out, she just wanted to sit in the night air and breathe it in.. When I told her it was time to go back in, she kept leading me towards the garage and the truck, I think telling me that she was ready..
This morning, Nikki was her old self, playful and wanting to make sure that the neighborhood was safe from garbage trucks and delivery men. When I took her outside midmorning, she just sat and enjoyed the fresh air.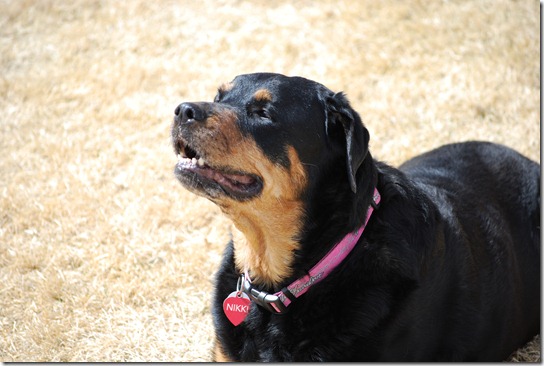 She also kept looking at me with that, "what is wrong with you, there's no reason to be sad" look that she has been perfecting over the last few weeks.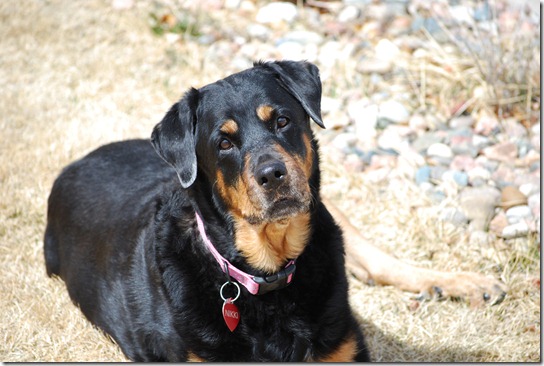 You can see in her eyes a bit of the pain here..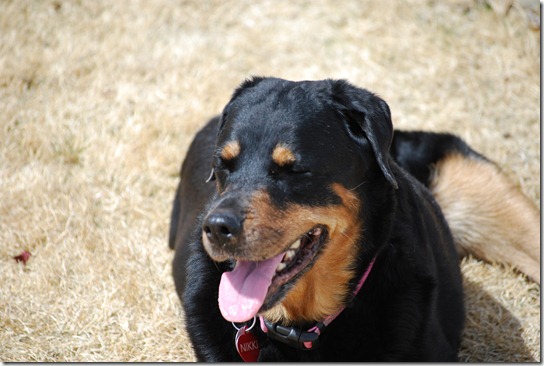 We made the appointment with Dr. Pyne for 3:30 this afternoon, and when it came time to go, Nikki very happily made her way to the Avalanche and waited for me to help her in. She was bound and determined to enjoy that last ride.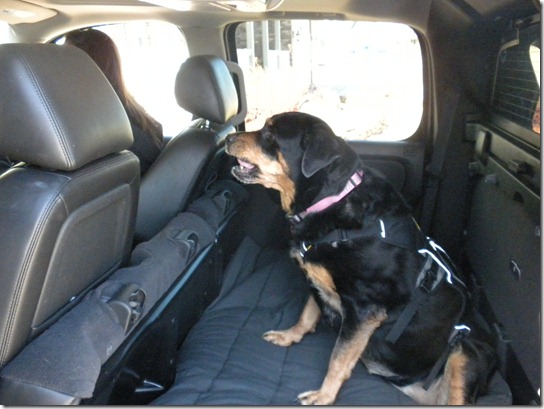 So rest in peace Nikki. We love you very much.  I don't know what else to say.