It's been a little over a week since we've gotten the news that Nikki has a shadow in her lungs and the prognosis isn't good. Interestingly though, she's gotten herself back to normal and has been quite happy over the last few days, so both Mary and I were hoping that the shadow was just some fluid from an infection or something.. Well, it just wasn't to be. Dr. Pyne confirmed today with both radiographs and bloodwork that the cancer has definitely returned, this time in her lungs. Funny that it didn't materialize as mets, but rather as a mass..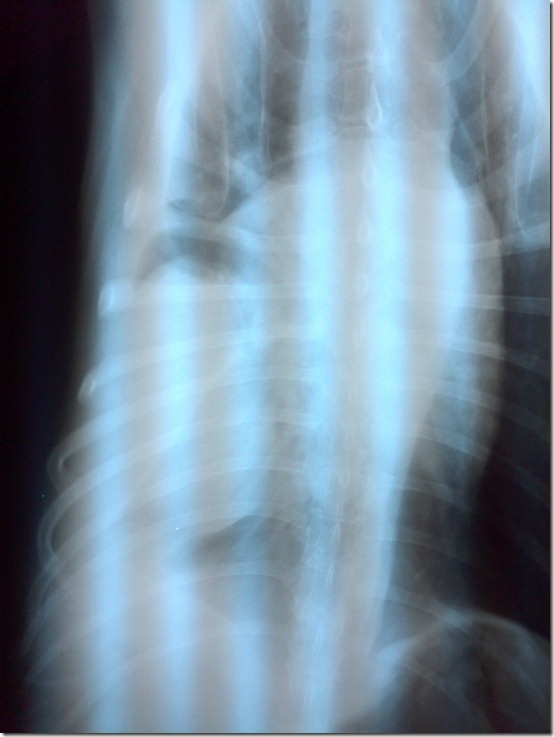 (The picture I took isn't the best, but if you look on the left side of the photo you can see the outline of the mass that is in her lungs)
We have no idea how long Nikki has, but from the way she's fighting right now, we're hoping that it will be awhile.
Mary and I have agreed that we will simply let Nikki be the happy dog that she is, and will trust her when she tells us it's time to go. As much as we don't want that time to ever come, I think it will go much better for all of us if we just don't think about it and, as a friend of mine counseled me today, take it one day at a time and let Nikki lead.
She truly is Nikki the Three-legged Wonder Dog!