Well, I have known since the beginning of this journey that I was going to have to write a post like this at some point, and honestly I was prepared to do so more than a year ago.. The fact that it has come now, 14 months into our journey seems to be somewhat harder to take.. After all, I was prepared back then for this, and have since grown away from that mental preparedness.
Late last week, Nikki started to slow down a bit and had decided that she really wasn't all that hungry. She still looked happy and healthy, but overall just didn't seem "right". I had a business day trip on Monday, but Mary made an appointment and took Nikki in to see Dr. Pyne while I was out. After all, it's just got to be a cold or something similar, right? Nikki's checkups have been fine up to this point and she's been the wonder dog all along. (Mary took the picture below at the vet, and as you can see Nikki is very happy)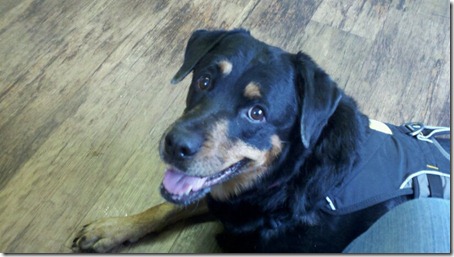 Well, long story short, Nikki has something in her left lung that is causing her breathing to be very labored, and her lymph nodes above the heart are swollen. Her blood work is normal, and the mass in the lungs doesn't appear to be mets (too much coverage for mets) but we don't know what it is. Could be fluid, could be something else.. Dr. Pyne estimates that we likely don't have much time left, unless whatever is in the lungs clears up.
We're not going to put Nikki through any more invasive treatments. We just can't see doing that to her again, and given that the last 6 months have been especially good and happy for Nikki, I'd hate to think that we cause her any unneeded suffering. We did start her on some strong antibiotics to see if maybe it's an infection putting fluid in the lungs, but frankly it's a long-shot at best.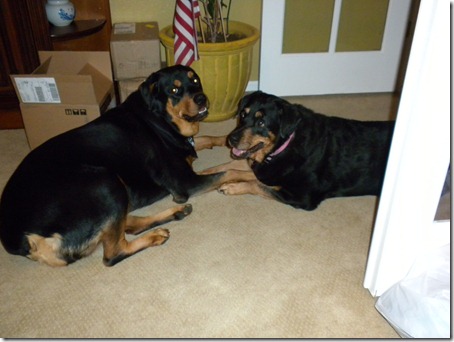 Nikki has always been an amazing fighter, and who knows, maybe she'll fight this off as well. I sure hope she does, because I'm just not ready for this yet….