Tripawds is a user-supported community. Thank you for your support!
8 months ago at about this time Mary and I were preparing to bring the new Tripawd Nikki home from her surgery. I'll never forget that day, sitting in the waiting room and hearing her yelp as they prepared to bring her in to see us. Then of course seeing her for the first time as a Tripawd, all I could think about was "My god, what have I done?"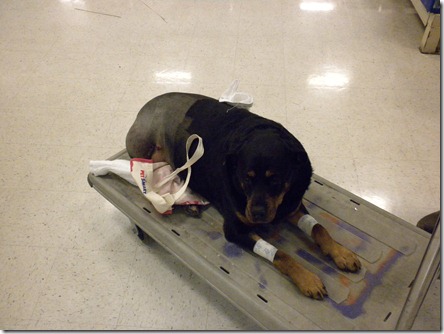 8 months later I think we have the answer; (Actually we've known it for awhile, but it's never been more clear than these days) We saved her, and gave her a whole new lease on life!
Nikki had her checkup last week, and everything is still A-OK and normal, with no signs of cancer or other indications of issues. This is really great news for Nikki because she's already far-outlived the expectations of all the specialists. (We were given anywhere from 4-6 months as a best case scenario). For every day that goes by, Nikki acts more and more like the puppy that she is (She is almost 9 years old, but she still thinks she's a puppy) and has even started figuring out how to get into my lap when I sit down in the office (This used to be a ritual for us, I'd come home from work, sit down at the desk, and she'd crawl up in my lap to lick my face and basically let me know that she missed me). It's very good to have the old Nikki back!
Here's some pictures taken since the last update: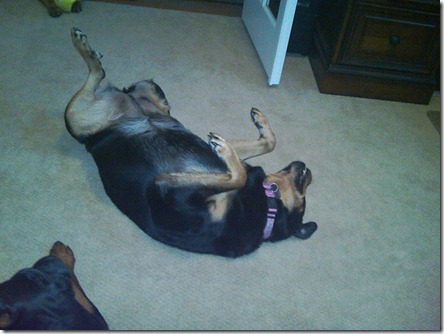 Upside-down Tripawd.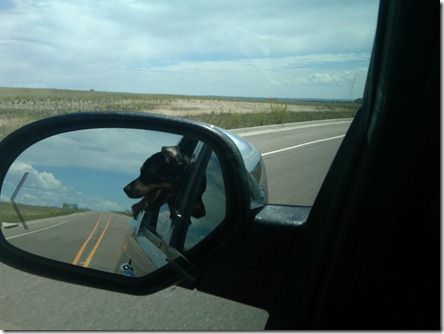 Out for a ride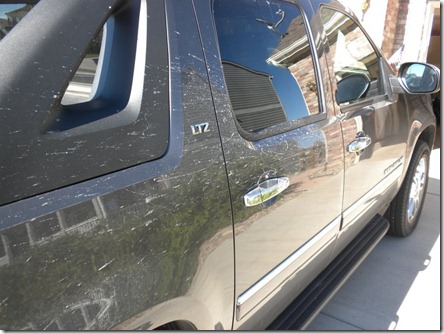 After-effects of said ride (Yes, that is Tripawd Slobber)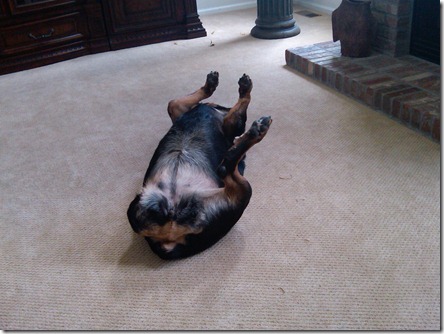 More upside-down Nikki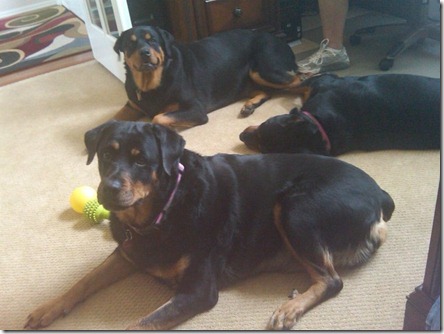 Dogs are plotting!
The point is, as you can see Nikki is very happy, and is really enjoying her life, and we're just simply enjoying that fact.
If you're just now starting the cancer journey, all I can say is take heart in that there are definitely success stories out there, and I'm just happy that my BabyDog is one of them!