Tripawds is a user-supported community. Thank you for your support!
This entry isn't about Nikki, although I'm sure if she were able to talk to me in English she'd be saying, "WTF"???"
If you haven't read about the CannonPaw Run, you should check out the thread on the Tripawds forums here: http://tripawds.com/forums/the-tripawd-rescue-forum/rescue-railroad-legs-help-needed-for-tripawd-rottie-nm-to-ca/page-5/#p34789 
"Baggins" is a Rottie-mix Tripawd that was discovered in a shelter in Taos, NM. He had been picked up as a stray and nobody claimed him, nor wanted to adopt him. He was at the end of the line, as the shelter was ready to put him down, Note: Just received word that this bit of info wasn't correct. Apologies about that. but alas, it wasn't to be. "Dawn", a member of the Tripawds community and mother of Spirit-Raven (Who incidentally helped Mary and I quite a bit when we first started this journey with Nikki) paid Baggins' bond and sprung him from the joint.. Only problem is getting him from Taos, NM to Auburn, CA.
Hence the Cannonpaw run.. While it's certainly not the most direct route to California, Baggins travelled from Taos, NM to us here in Colorado Springs today. Tomorrow he'll head to Ft. Collins with Mary, and then on to Salt Lake City with Jim.. He's going to have a busy few travel days, but it's all worth it.
Baggins is an absolutely beautiful dog, and one of the most laid back and easy going "shelter dogs" that I have ever seen. He fit right in with our "Monkey Butts" here as you can see: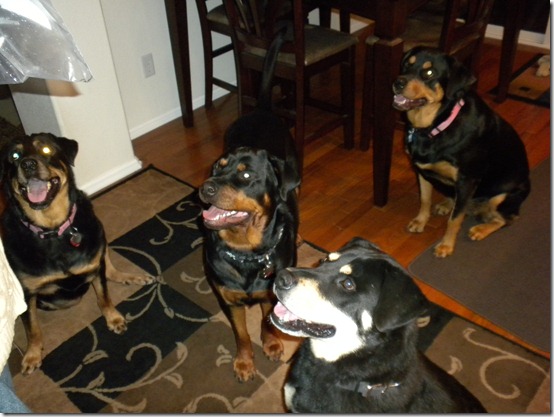 (Baggins is the lighter colored one in the foreground)
As you can see, he's quite beautiful and very much fixated on Mary's hand (which happens to hold a treat at the moment).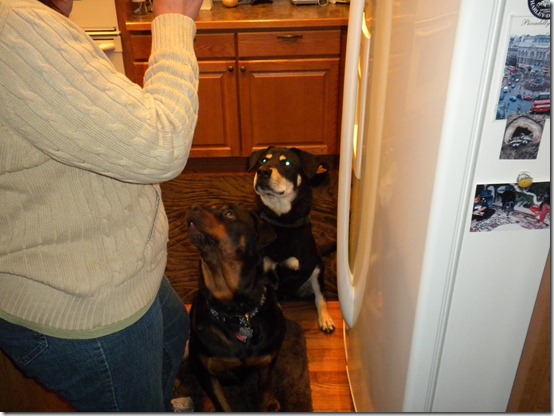 I am very much amazed at how well he is getting around on 3 legs (He's a front leg amputee and he's very well adapted!)
You can tell so much from a dog by their expression, and right now I'd say that Baggins has that, "Thank you for saving me" expression! (That and, hey, those treats are great! Gimme!!)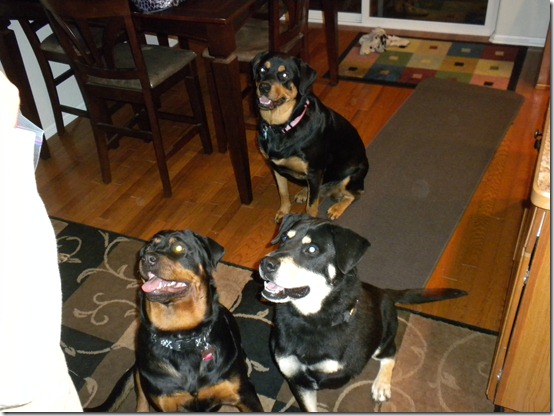 Dawn, you are one lucky gal! Baggins is going to make a wonderful companion! We're glad that we were able to visit with him, even for the little while we'll have him here.